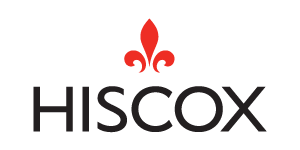 The Client
Hiscox is an international specialist insurer, underwriting a diverse range of personal and commercial insurance risks. Their client base stretches across the globe.
Challenge
Hiscox were facing a shortage of Magic development skills to cope with their increasing business demands.
They were also struggling to provide timely second and third line support for their main application.
Finally, their application needed to scale to cope with a growing user base, and greater stability.
Enter FiveFriday
In February 2009, FiveFriday began by adding two part-time South African based developers to the team of seven Hiscox developers (United Kingdom, United States, New Zealand, Australia) for three months.
Eight years on and this team has grown to be almost entirely South Africa based.
It now consists of 13 full-time developers, a second and third line support team of six, and three environment and deployment analysts.
The application has been scaled to cope with a demand of 1,000 users.
The system was upgraded to C# .Net using the FireFly framework without any downtime. This new technology also allowed an increase in the number of changes delivered from 132 changes in 2012 to 409 changes in 2015.
The environment and deployment analysts started off supporting only one application for non-production environments. This has since increased to include production as well as environment support and deployment for five applications.
Support has increased from simply fixing issues to identifying trends, prioritising and fixing, and service improvements.
We continue to improve our processes and automate deployments, decreasing the downtime typically associated with delivering changes.
Why FiveFriday?
FiveFriday views Hiscox as a partner, and not just a client.
We work together to think outside the realm of expectation and possibility, and personally engage to solve problems.
In depth analyses and true understanding are just as important to us as addressing and completing set tasks.
We make sure to understand Hiscox's business as if it were our own. Communication and teamwork is the foundation for our longstanding, mutually beneficial relationship.
"FiveFriday have been a trusted partner of Hiscox for the past 8 years, helping us transform a core application that was struggling to cope with the demands of our users (400 at that time).
The FiveFriday team have added great value to our support, environments, deployment and development functions allowing our business to expand and evolve. The application is now easily coping with the capacity, change, and support demands our 1,000 business users are putting on it."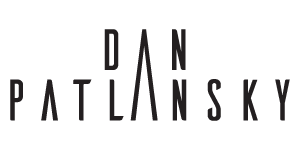 The Client
Dan Patlansky is a South African musician – guitar virtuoso and singer/songwriter. He is one of the world's finest blues-based storytellers of his generation.
Challenge
Fans and clients found it difficult to find up-to-date and relevant information about Dan Patlansky and his music.
Enter FiveFriday
FiveFriday redesigned Dan Patlansky's website making it easier for the public to find details about him, access his music, and link to his social media channels.
We also created Dan Patlansky Instagram and YouTube channels to further extend his reach to fans.
The website is regularly updated with upcoming shows and tours, news, such as announcements for new albums, and Dan's biography – adding in new achievements, and tours.
We regularly change the look and feel of the website, and social media channels to align with Dan Patlansky's new albums or tours. New pages are also added as and when needed, for example to promote Dan Patlansky's guitar weekend.
The new website and updated social channels ultimately allow for easier access and a suitable point of contact for clients and fans.
Why FiveFriday?
FiveFriday views Dan Patlansky as a partner, and not just a client.
We have very open channels of communication and are always available and ready to make updates with little notice.
We like to work with Dan Patlansky to improve his brand, making suggestions for better ways of doing things.
We take a keen interest in Dan Patlansky's music and career, and support all his successes.